Hey Lafayette, Easter time is coming and so are the egg hunts! Check out our list of local egg hunts in Lafayette and West Lafayette 2022. Keep checking back as we will be adding to this list as more events come up.
Happy Hunting!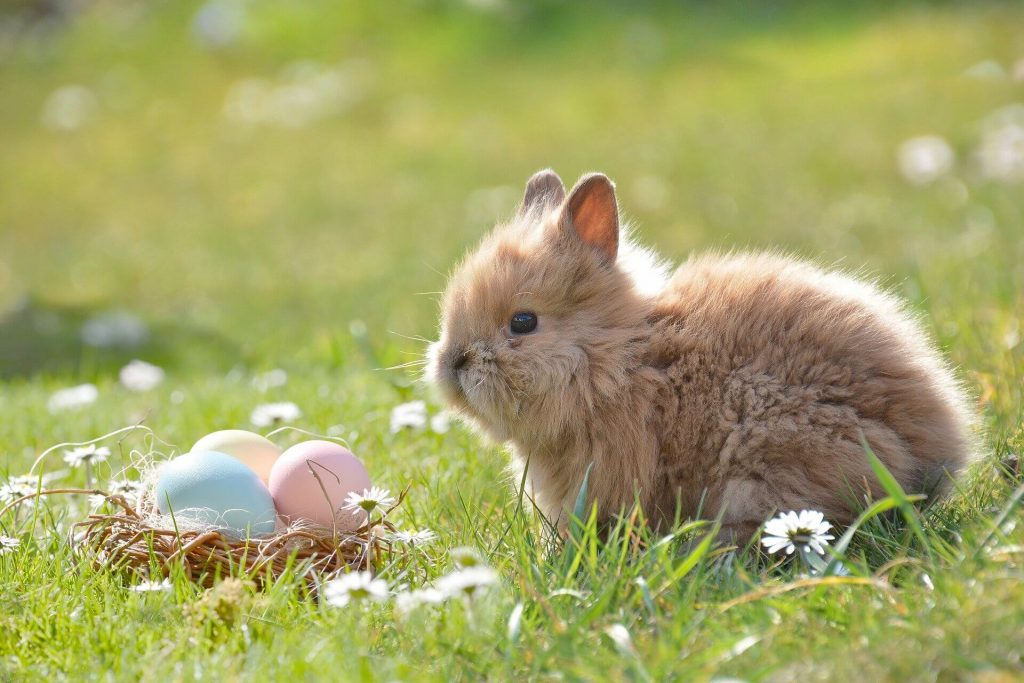 Community Egg Hunt
4/2 from 10:00 AM to 1:00 PM at Very Important People Child Care
Our Community has a lot to offer our children. Come out enjoy exploring vendors, games, treats and a huge egg hunt!!!!
Scouting 4 Eggs Adult Egg Hunt
4/9 at 7:00 PM at Franklin L Cary Camp
Let's have fun like the kids do!!
The 4th Annual Scouting 4 Eggs Adult Easter Egg Hunt is a GO! This adult only hunt will take place on Saturday, April 9th at Franklin L. Cary Camp. While registration is open to the public, max participants will be 750 adults and pre-registration only; no walk ins. Gates will open at 7:00 PM with hunting beginning at sunset. Please do not arrive just before sunset in case the sunset allows us to start a few minutes early. There will be over 10,000 eggs and 1,000 prizes to be given out including a chance to win sports tickets/memorabilia, artwork, gift cards, and more amazing prizes. Puritan Coney Island Express, Rump Shakers, Gypsy Joe's Coffee Shop, Nothing Bundt Cakes and Guac Box are already committed to the hunt! More to come!! Get your ticket NOW to ensure you have a chance to enjoy this awesome event to support Scouting! Proceeds will go to support the Scouting programs at Cary Camp. Since the event is being held at Scout Camp, no alcohol will be served/allowed at this event. The cost is $20 per person. Don't forget your flashlight and closed toed shoes. Contact [email protected] with questions.
West Lafayette Parks and Recreation Presents: Free Spring Egg Hunt
4/9 at 10:00 AM to 2:00 PM at The West Lafayette Wellness Center
The West Lafayette Parks and Recreation Department is excited to host our inaugural Spring Egg Hunt on Saturday, April 9 at the West Lafayette Wellness Center. Below are a few events we have planned:
-5 bounce houses
-Craft table
-Photobooth
-Cakewalk
-Face painting
-Races and games
-Special needs egg hunt
-Egg hunts for ages 2-11 (by ages)
-Food trucks $$ (only item not free)
**Registration is required.**
Community Easter Egg Hunt
4/16 at 10:00 AM at Immanuel United Church of Christ
Bring your kids out and join us for our Annual Community Easter Egg Hunt. Kids will be divided by age group. Egg Hunt will start promptly at 10am. Everyone Welcome!
Egg-citing Easter Bash
4/16 from Noon to 5:00 PM at Wea Creek Orchard
Come join us for a kid-focused, Egg-citing day at Wea Creek Orchard. The kiddos will have a blast enjoying the Bounce House, variety of games with winning prizes, Mr. Bunny from 2-4, music, food and a timed Easter Egg Hunt with ticket prizes in random eggs 🙂 The adults will enjoy shopping the vendors, bidding the silent auction, food and of course, watching their kids enjoying a day of fun. Entry Fee is $15 per car (All activities free with entry, except vendors, food & silent auction)!
Easter Eggstravaganza
4/16 from 11:00 AM to 2:00 PM at Sunrise Christian Reform Church
Easter EGGStravaganza 2022 is sure to be a fun event for the whole family. Come on out and experience our Mini Escape Room, an egg hunt, free lunch, and more. Egg hunts will happen throughout the entire event, so come and go as you please.
Meet the Easter Bunny at Duncan Hall
4/16 from 10:00 AM to 2:00 PM at Thomas Duncan Community Hall
Meet the Easter Bunny at Duncan Hall! A free community event! Refreshments. Activities. Tour the hall and take family photos!
Night Hike EGGtravaganza
4/16 From 8:30 PM to 10:00 PM at Prophetstown State Park
*Registration required* Join a naturalist on this especially "sweet" night hike as we look and listen for the sounds of spring. We'll look up, down, and all around as we listen for frogs, look for constellations, and learn about the nocturnal habits of animals that call Prophetstown SP home. At the end of our hike, participants will enjoy testing their night vision as we hunt for Easter eggs! This program is best suited for kids ages 5+ or for children who are comfortable outdoors in the dark. Register here: https://psp_april_night_hike_2022.eventbrite.com
Easter Brunch Buffet
4/17 at 10:00 AM and 1:00 AM at Courtyard by Marriott
For Reservations: Please Call: 765-449-4800 ask for Aryka
Starters:
Soup – Creamy Vegetable Soup
Hors D'oeuvres – Shrimp Cocktail, Chicken Caprese Bruschetta, and Fresh Fruit
Salads – Tossed, Caesar, Spinach
Breakfast:
Waffle & Pancake Bar – Fresh Homemade Pastries – Scrambled eggs
Bacon & Sausage and breakfast potatoes
Main Entrée:
Apple Bourbon Glazed Beef – Lemon Butter Salmon – Herb Roasted Chicken
Accompaniments:
Garlic Smashed Potatoes – Rice Pilaf – Fresh Mixed Vegetables
Dessert:
Homemade Assortment of Cakes and Pies – Ice Cream Sundae Bar
Beverages:
$1.99 Mimosas
Iced Tea, Water, Coffee and Juice Included
Pricing:
Adults: $29.99
Seniors 60+: $22.99 Reservation Times: 10:00am and 1:00pm
Children 4-12: $14.99 per Child
3 and Under: Free
McAllister Center Presents: Spring Celebration
4/23 from 11:00 AM to 2:00 PM at the McAllister Center
The Spring Celebration is fun for the whole family! We will have a fun and exciting egg hunt for children ages 3 – 10.
---
For current market information for your Lafayette and West Lafayette communities or a free consultation, contact The Aimee Ness Realty Group Lafayette Indiana. Our team with over 10 years of local experience, has your back to find your dream home, or sell your current home.