Sell Your Home For Top-Dollar
Aimee Ness Realty Group is a team of local real estate experts ready to reveal the secrets of how we can help you sell your home.
Home selling, made simple
The premiere selling experience
From setting the price to creating marketing campaigns for traditional media and Web, we've got a proven plan that will match your home with the right buyers for the right price. We are committed to fast, professional, and courteous personal service to help you understand and feel at ease throughout the home selling process. Our trained and certified agents specialize in the Lafayette real estate market and are prepared to sell your home to the right buyer for the best price.
See What All The Buzz Is About

"Aimee is absolutely the best at what she does. She helped me get into my first home, and answered any and every question I had regardless of the time of day. Absolutely amazing and will be going to Aimee when I go to buy another house"

"I worked with both Aimee Ness and Ryan Ness when I was searching for a home. The housing market was very competitive, but they were always finding new properties to look at and notifying me of the addresses. They were very proactive about scheduling showings, and I was very well informed by them of
…
the home buying process and market. Any question I had was answered very quickly, and they were very quick to submit offers and communicating with the sellers agent to get a deal set up. I found a beautiful home for a great price, and I was able to purchase the house without any doubts while working with the Aimee Ness Realty Group. Highly recommend Aimee and her group if you are in the search for a house you will love, even in a competitive market."

"We were appointed with Amy by our mortgage company earlier this year. She was recommended to us because of her experience in home buying with a VA Loan, however, our experience was sub-par. We began working with Aimee and sending her houses that we were interested in looking at. With the market the
…
way it is, we were hoping she would move quick, as promised. Unfortunately, that wasn't the case. Aimee took up to 2 and 3 days to respond, once she finally did, the houses we'd sent were already gone. The houses she did show us (very few in a months time), she had every excuse in the book as to why our inspection would not pass. We then decided to switch realtors, so rightfully, we let Aimee's team know. We were met with the excuse that Aimee had a personal issue and could not work with us. After a month of wasting our time, and losing out on houses we would have loved, we were not notified until we called that she was not able to help us. If you're looking for a realtor that is truly willing to help you get into a home you love, look elsewhere."

"We were selling a unique home that would appeal to a very narrow segment of potential buyers. Aimee put in a lot of extra effort getting people to look at our listing and following up on how showings went. When it came time to close the deal all of the paperwork was handled in a timely and profess
…
ional manner. I definitely would recommend her to a friend."
Here's how we'll move forward
Work with an agent that have the tools and expertise to help you successfully navigate through selling one of the biggest sales of your life.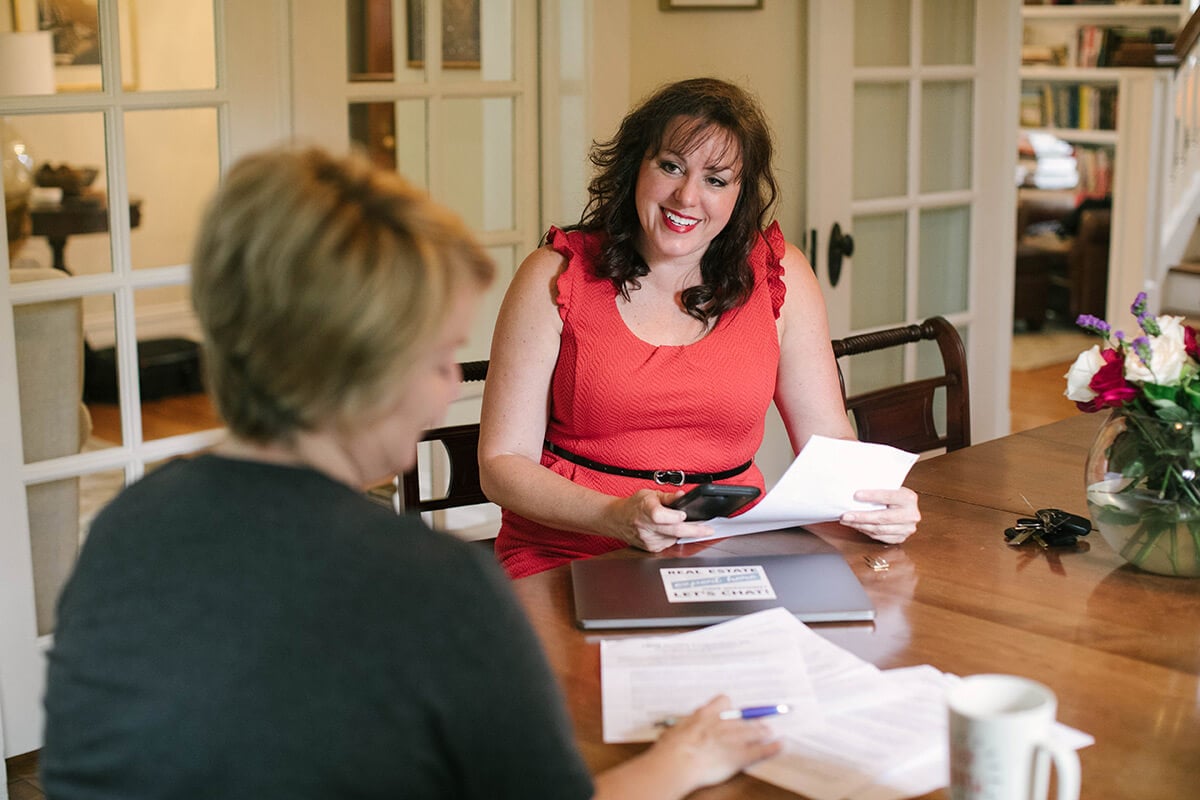 Home Price
There are many challenges and scenarios to be prepared for in selling a high value property. The first challenge would be calculating the proper price. Oftentimes, high value properties are so unique there are little to no similar homes in the area or on the market. So determining the price can be tricky.
Home Preparation
Highlighting unique features only found in this specific home and showcasing a lifestyle that can be achieved in purchasing the home. Staging also helps to de-personalize the home. The less personalized objects and photos in the home the easier it is for potential buyers to envision themselves living there.
Professional photography
Understanding how to take professional, quality photos will make a difference in the marketing of the property. High quality photos will draw the buyers eyes in to want to see and learn more about a property. Knowing the right views, lighting, and quantity of photos is of the utmost importance in beginning a marketing campaign.
Customized Marketing
If you are working with an agent like Aimee Ness, she has built an online following and an established network of people who are waiting for the next listing ad to come up. Being able to market to the broad public as well as an established network gets the word out quickly about a new high end home for sale in Lafayette and West Lafayette.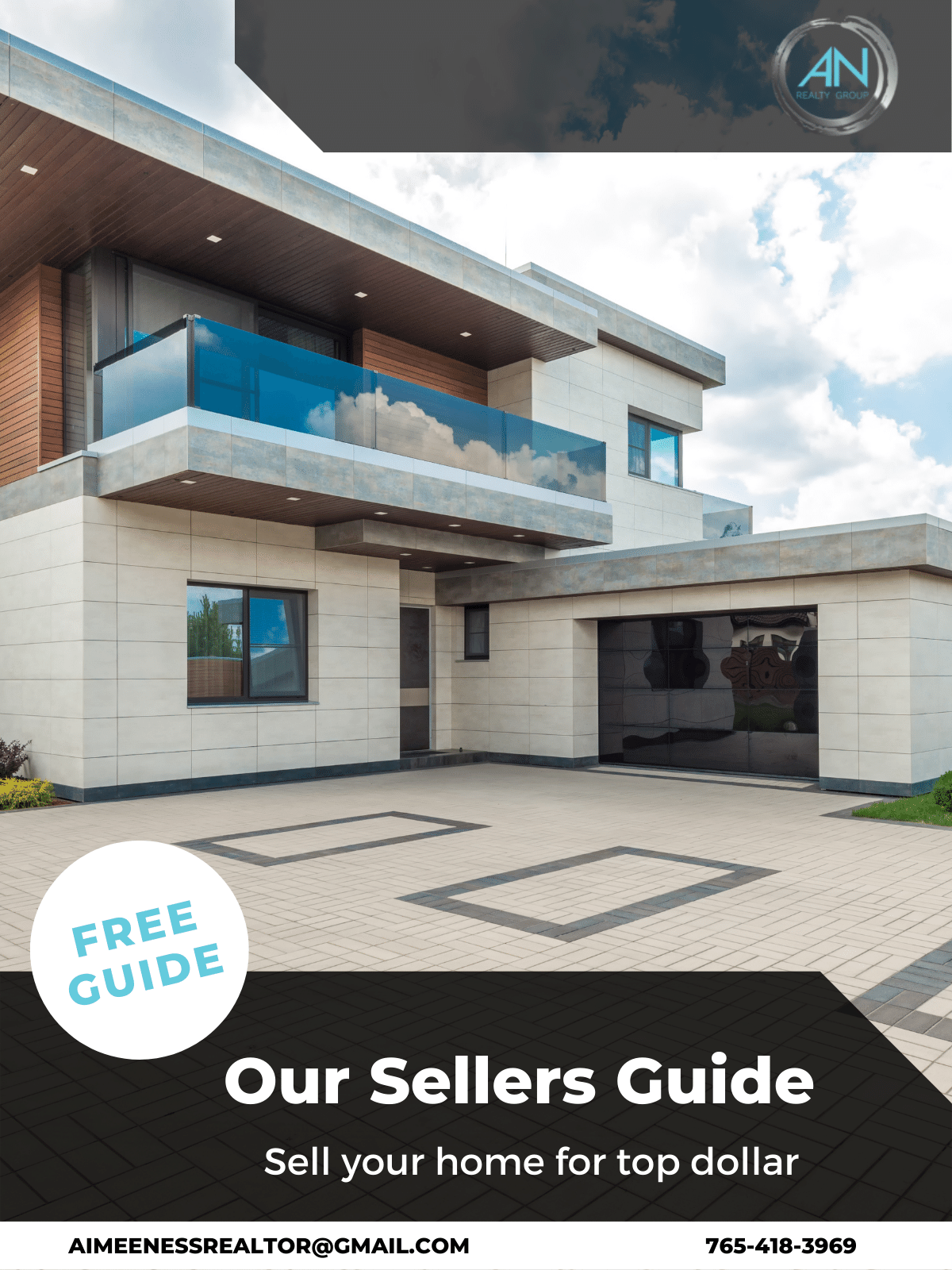 Sell Your Home For Top Dollar
Free Seller's Guide
Comprehensive Real Estate
Seller's Guide
Sell Your Home For Top Dollar
Whether you're deciding if it's time to put your property on the market, sprucing it up to get a better price, looking for a real estate agent, or getting ready to hold open inspections we have a how-to guide to make the process easier.
Ready to take the next step?
For current market information for your Lafayette and West Lafayette communities or a free consultation, contact The Aimee Ness Realty Group Lafayette Indiana. Our team with over 10 years of local experience, has your back to find your dream home, or sell your current home.